Pardon our appearance – New website coming – Check back soon!
Free Chamber Concert: Saturday, February 24!
GNHCC Chamber Choir visits Hartford, joining the Adult Chamber Choir of the Hartt School of Music's Community Division.  The Choirs will offer a free collaborative concert, beginning at 5pm, held at the First Presbyterian Church, 136 Capitol Avenue, in Hartford, CT.  Click here for a map. Hartt's Chamber Choir will visit New Haven on Sunday, May 20, for a second collaborative concert…
The main event… Mark your calendars for June 9!
GNHCC's Spring Concert will be held at Battell Chapel, in Downtown New Haven, on the evening of Saturday, June 9.  Stay tuned for more details, and we hope to see you there!
Are you missing GNHCC news?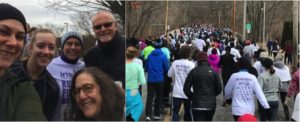 Click to subscribe to our email newsletter, sent out a few times per semester.  In case you missed it: GNHCC joined the 11th Annual Run for Refugees on Super Bowl Sunday, the Arts Council highlighted GNHCC in their online Arts Paper, and GNHCC welcomes several more new members this spring.
photo credits: Lucy Gellman
GNHCC Rehearses Thursday Nights…
All rehearsals are held at First Presbyterian Church, 704 Whitney Avenue, New Haven, on Thursdays at 7pm.
Although "Open Enrollment" has ended for this spring, all rehearsals are open.  Contact us if you would like to visit!