On Saturday, June 8, friends, family and fans of GNHCC and its singers filled Battell Chapel in New Haven to listen to the culmination of GNHCC's 55th Anniversary season celebration. It was a special evening indeed!
The second half of the evening featured a collection of contemporary pieces and several fan favorites, including an encore of Sing! popularized by the Pentatonix. GNHCC Director Noah Blocker-Glynn gave special acknowledgment to all of the GNHCC soloists, and also to Madeleine Lemberg, the Ronald D. Konetchy Choral Conducting Assistant for the 2018-2019 season.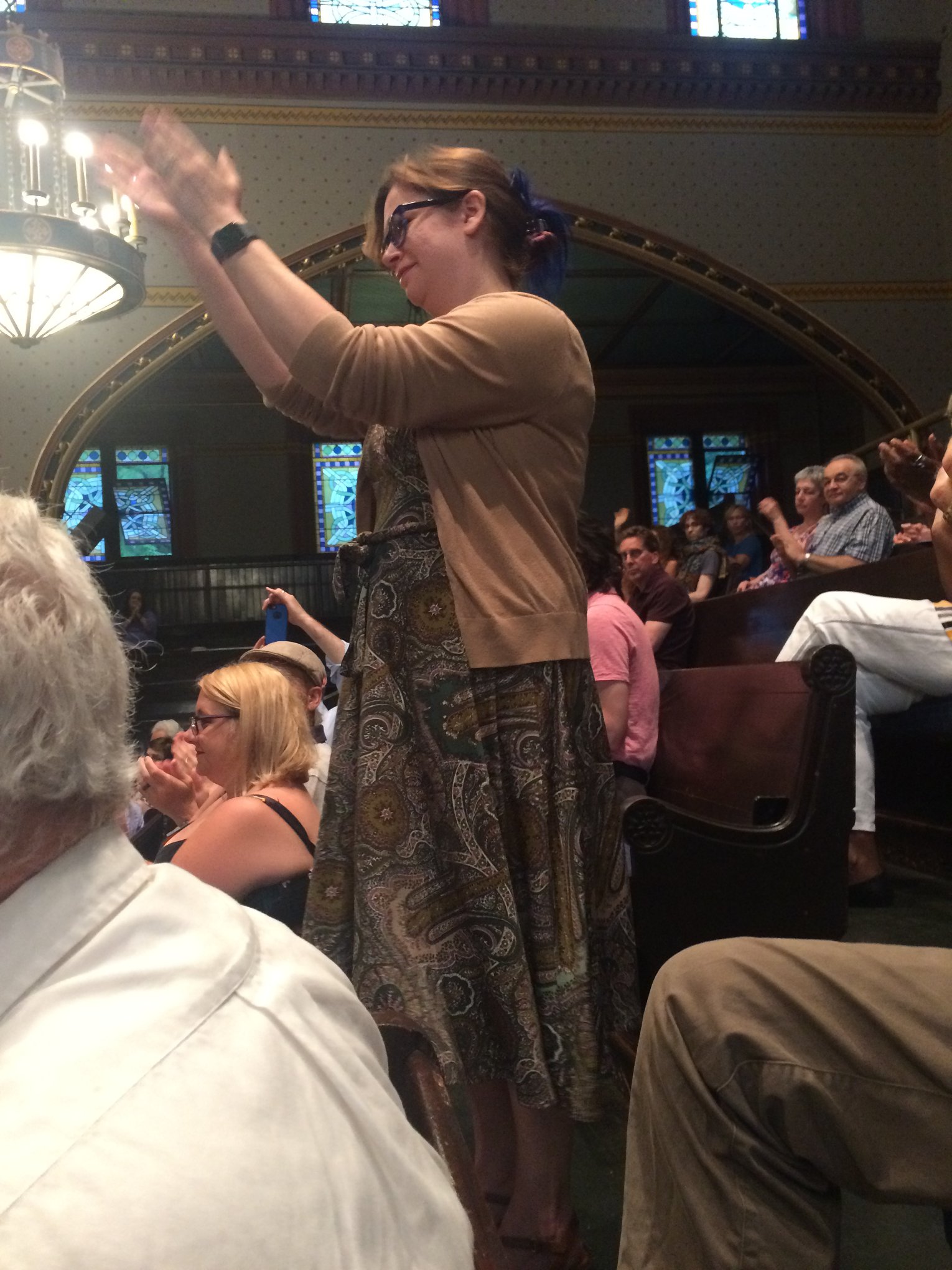 The concert began with the world premiere of "The Beauty You Have Begotten," a 6-movement piece by Connecticut-based composer Dr. Jessica Rudman. Dr. Rudman compiled 6 poems reflecting on "pillars of the human experience" as lyrics for the 4 part SATB chorus, accompanied by a saxophone quartet. Dr. Rudman, also in attendance at Battell, received a standing ovation from the crowd.
A week after the concert, GNHCC singers gathered for their Annual Meeting and, more importantly, the raffle-ticket drawing for the GNHCC quilt! Dottie Althoff and her quilters posed with the quilt, which was won in absentia by a sister of one of GNHCC's singers.
GNHCC would like to thank all of our friends, family and fans for making this concert such an amazing one! Rehearsals for the fall semester begin on Sept. 5. We look forward to singing for you again in December.