Join GNHCC as we continue to celebrate our 55th anniversary season. Come hear GNHCC in concert on Saturday, June 8, at Battell Chapel in Downtown New Haven. Tickets are available in advance for $15 online, or from any chorus member, or at the door for $20. Doors open at 7pm, and concert begins at 7:30pm. We hope to see you there!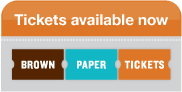 Sing On!
Celebrating 55 Years of Music Making
Saturday, June 8, 7:30 pm
Battell Chapel, New Haven
Featuring the world-premiere of Jessica Rudman's The Beauty You Have Begotten with saxophone quartet. Works by Arnesen, Hogan, Narverud, Rheinberger, and more.